Brighter businesses for better growth.
Cooper Lighting Solutions provides lighting options that will enhance productivity, creativity, and overall well-being in your office workplace.

Top Trends in Today's Market
Explore how Cooper Lighting Solutions approaches these everyday problems with unique solutions.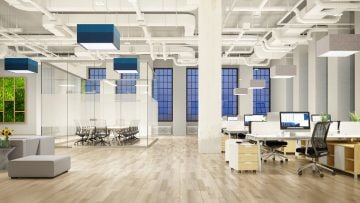 Collaboration
Office design is trending to open space concepts that foster creativity and ideation where acoustic lighting can add to the ambiance and sound control.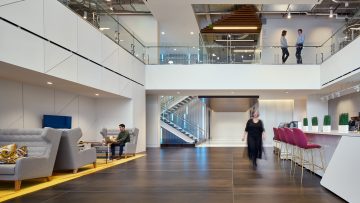 Comfort
Low glare, circadian fixtures and controls which mimic exterior natural daylight improve mood and alertness. Bright light during the day helps with focus, while warm light helps relax and stimulate creativity later in the day.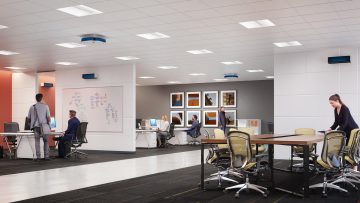 Safety
Offices have high-traffic areas where pathogens can live and multiply. Taking steps to clean these environments will ensure office workers can stay healthy. Using UV-C technology is an easy way to clean these spaces and create safe work environments for your employees.
Complex Problems with Simple Solutions
Learn how you can leverage controlled and connected lighting to solve even the most advanced challenges.

Connected Lighting
Learn how WaveLinx, our connected lighting system, addresses energy efficiency and comfort requirements while seamlessly collecting and communicating data to value-added applications.
What's New in Office Workplace
Check out our latest product releases.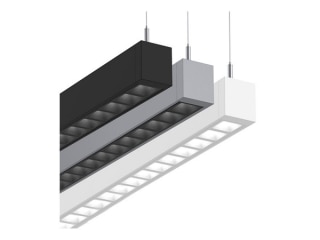 Corelite Discreet Now Available
Discreet is a thoughtful low glare solution optimized for visual comfort, from Corelite.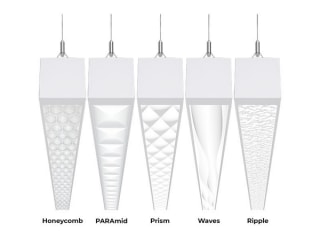 Corelite Perceive Now Available
The Perceive family just got bigger! SQ4 is now available with 5 differentiated lens aesthetics.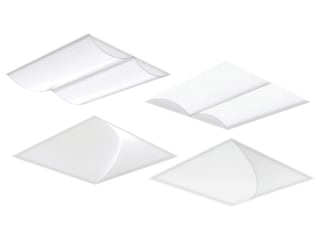 InDepth: New Designs
InDepth has added new designs, Sweep and Double Barrel, and factory-installed tile mount WaveLinx Pro and WaveLinx Lite sensors. Sweep is ideal for cluster patterns to offers designers more creativity in enabling larger lighting patterns.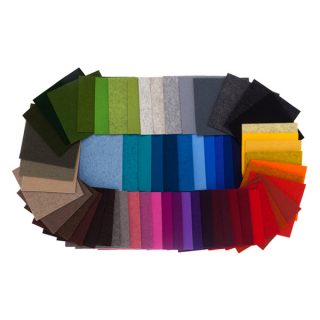 Shaper Sense Now Available with 96 colors!
Shaper Sense fixtures are now available with 96 colors creating the opportunity for customization to create over 17 million SKU combinations! In fact, FilzFelt discontinued 10 colors... but added 40 NEW felt colors that are on par with trends and color forecasting. Check out our new video featuring Purple!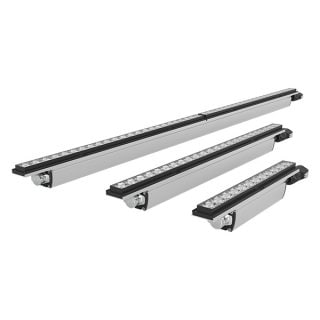 (Coming Soon) CoviO Graze
The CoviO Graze from iO LED is coming soon and enables a wide variety of lighting effects from texture, drama and mood or ambient fill light. The high-performance LEDs and optics in this fixture are sure to raise the lighting impact to a new level. Watch the video to learn more.
Resources
Navigating the Cybersecurity Standards
Building owners and operators are tapping into the power of smart building systems at a rapidly accelerating pace.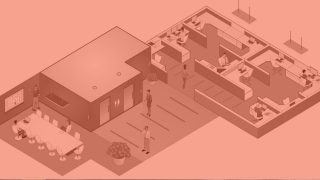 New Shape of Work
Healthy buildings are more important than ever. Your lighting system can help.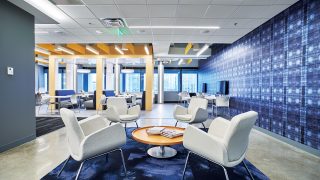 Building Technologies and Workplace Design in the Experience Era
Instead of being a workspace, the office is going to become a "collabspace" - a place where staff gathers to collaborate, share, and innovate.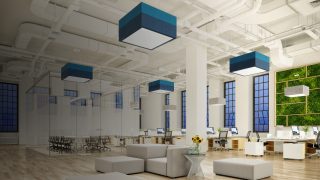 Open Floor Plan Design Trends
How to enjoy the benefits of open floor plans without the drawbacks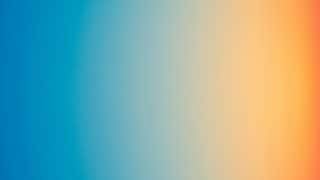 The Technology Behind Color Tuning
Color tuning LED luminaires are gaining more traction across education, healthcare, commercial offices and retail applications.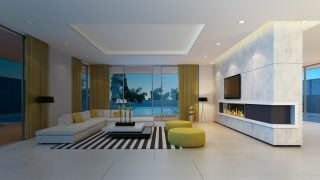 Creating Serene Spaces Through Lighting Design
"Research shows lighting is inextricably linked with human health," said Rebecca Hadley, manager of Cooper Lighting"s SOURCE lighting education center.
Products by Brand
Choosing the right product can be tricky, but we're here to help. Select from one of our brands offering office lighting solutions.
Corelite
Corelite features simple wall-mounted, recessed, and linear lighting fixture designs that create comfortable spaces by configuring as a system.
Neo-Ray
Specification-grade linear solutions with contemporary visual aesthetics for architectural spaces
Portfolio
Specification-grade recessed and surface-mounted downlighting that offers superior optical performance and control.
HALO Commercial
HALO Commercial's recessed lights delight specifying engineers with the right balance of visual comfort and energy efficiency that meets commercial code.
Shaper
Explore our commercial pendant and accoustic lighting. Shaper by Cooper Lighting features differentiated designs for a timeless impact.
Metalux
Explore our panel and troffer LED lighting. Metalux by Cooper Lighting delivers high efficacy, energy savings and aesthetics.
Sure-Lites
Innovative commercial, industrial emergency lighting fixtures, exits, battery packs and inverters
WaveLinx
Cost-effective wireless lighting control solution simplifying code compliance and commissioning
Invue
Architectural outdoor products with contemporary dayform designs, brilliant nightform performance
Popular Office Workplace Product Categories
* Cooper Lighting Solutions' wall mount and ceiling mount upper air UV-C luminaires were tested for SARS-CoV-2 in Innovative Bioanalysis Lab. The wall-mounted luminaire achieved 99.9% reduction in 10 minutes and the ceiling mount luminaire achieved 92.6% reduction in 20 minutes. The luminaires were also tested for Escherichia coli in Intertek Lab. Both luminaires achieved 99.9% reduction in 45 minutes.