Ametrix
Ametrix's high-performing asymmetric luminaires feature sophisticated fixture and optical designs, providing smooth, uniform and controlled light to illuminate architectural features and spaces. The family of luminaires offers an extensive selection of lumen packages, distributions and mounting options demanded for architectural indoor and outdoor environments.
Our markets and application solutions
Designed for new construction and as a retrofit solution, the luminaires delivers high efficiencies, uniform distribution and wide lateral fixture spacing. 
Ideal for these locations:
What Ametrix products have done for our customers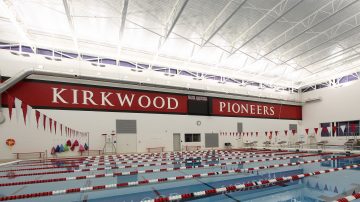 Walker Natatorium, St. Louis, MO
Kirkwood High School's Walker Natatorium features the ASYX 2 dual pendants with the R90 rotated optics option. Each 4000K fixture head features proprietary AccuLED optics that provides 29,800 lumens, consuming 319 watts, with 80% lumen maintenance at 60,000 hours.
This design delivered more than the 30 fc of illumination recommended by IES for recreational pools with totally indirect lighting and absolutely no glare. Some of our updated LED fixtures are even able to deliver the 100 fc of illumination recommended by the IES for professional competition pools with indirect lighting.
Other architectural lighting brands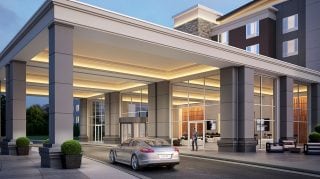 iO LED
iO LED brand luminaires provide architectural accent lighting with tight optical control, high performance and sleek design.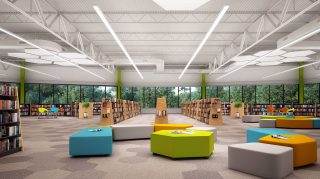 Corelite
Unique array of innovative and value-engineered linear, recessed and surface-mounted luminaires combining modern details and high optical performance.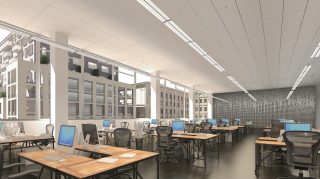 Neo-Ray
Distinguished specification-grade linear solutions combining high quality and contemporary visual aesthetic for architectural spaces.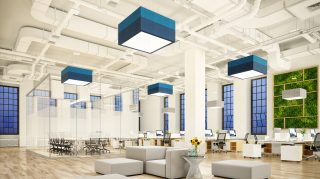 Shaper
An ethos of decorative, architectural, specification-grade lighting fixtures featuring differentiated designs for commercial applications.