Sure-Lites delivers peace of mind with a complete line of life safety emergency lighting solutions that you can rely on. Thoroughly tested to meet code compliance, Sure-Lites products provide the assurance you need.
Free Educational Course: Understanding LED Emergency Lighting
In this 1-hour course, for industry professionals, you'll learn about egress and emergency lighting and how they affect integrated luminaires.
Choosing the right Exit & Emergency lighting can be tricky, we're here to help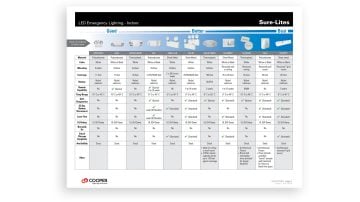 Exit & Emergency Product Selection Guide
This Sure-Lites guide highlights the key features of all Exit, Emergency, and Remote products, simplifying the specification process.
Our market & application solutions
The first emergency light with a customizable aesthetic that allows the fixture to blend into the surrounding space.
Ideal for these locations:
Looking for other Sure-Lites resources?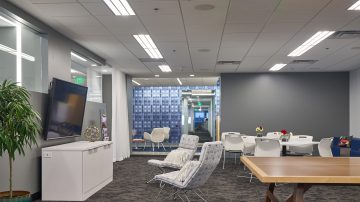 Resource Center
Exit and emergency lighting is required by the United States in all commercial, industrial, and architectural environments. Explore more services, programs, and tools to meet your business needs.