These premium quality luminaires integrate elegantly with modern-day architecture, providing stunning beauty by day and visually pleasing light by night.
Choosing the right Architectural Outdoor lighting can be tricky, we're here to help
Connected Communities Product Selection
Use our Guide to determine the right Outdoor fixture for your needs.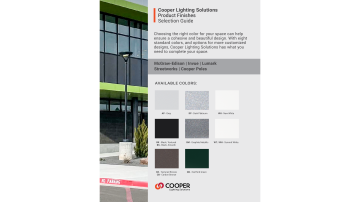 Outdoor Finish Guide
Use this Guide to quickly compare the color choices of various products.
Looking for other Invue resources
Resource Center
Services, programs and tools to meet your business needs.