We've got this covered.
Roadway applications can be challenging—but with our suite of expertly-designed roadway lighting products, they're not. That's because we've combined the optical performance and efficiency you need to meet job requirements with features that make the installation process remarkably painless. And if you're looking for even more value, you'll find security camera-integrated and connected solutions.
For roadway lighting that offers multi-tiered efficiency today and scalability to meet the challenges of tomorrow, look no further.
Choosing the right roadway lighting can be tricky, we're here to help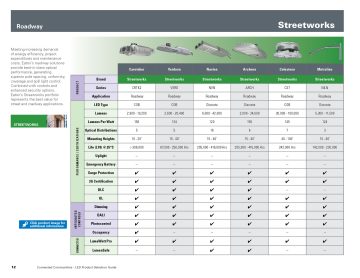 Product Selection Guide
Use this quick reference tool to easily compare all of our outdoor lighting products and solutions.
Explore roadway and high mast lighting by brand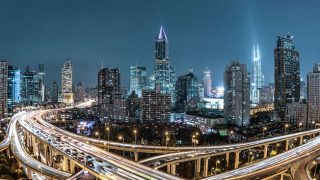 Streetworks
Unparalleled features and performance from the simplest dusk to dawn security lighting to the most challenging roadway applications.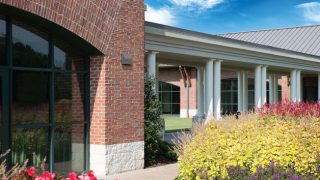 Lumark
High quality outdoor lighting that provides market-leading ease of installation, superior area safety, and maximum energy savings in commercial and industrial spaces.