SOURCE Awards Winner: Huanhai Cheng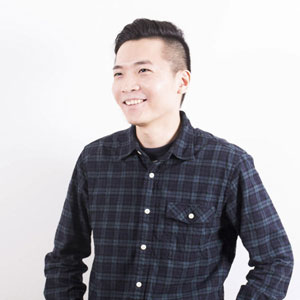 Huanhai Cheng was the overall winner in the student category of the 36th annual SOURCE Awards in 2012 for his work on Permeating by Light – The Harlem School of the Arts.
Originally from Taiwan, Huanhai graduated from The New School Parsons School of Design in New York, New York, earning a master of fine arts in lighting design in 2013. Currently, Huanhai is a lighting designer at One Lux Studio, the New York City lighting design firm where he interned throughout his degree program. In this position, Huanhai is responsible for executing partner and associate sketches into documents and drawings, determining lighting calculations and specifying lighting fixture schedules.
Receiving the 2012 SOURCE Award gave him more attention throughout his job search. "Most people recognize the SOURCE Awards as the highest honor, so I think it benefited me when hunting for a job," Huanhai said. "This award gave credits to my work, and thus, I have strong confidence in the lighting industry."

Within the industry, Huanhai noted that the projects he works on at One Lux Studio have been making more use of LED fixtures. He attributed this in part to the public's growing knowledge about the technology and its cost-saving features as well as stricter energy codes put in place to decrease total energy consumption.
The thought of using more LED fixtures is an exciting prospect for Huanhai.
"LED applications are not just for basic illumination in a space, but they're getting more influence in psychological ways," he said. "For example, lighting can become a treatment for a sleep disorder, (and) its spectrum creates a playful and perceptual lighting for different modes to people.
"I am hoping the flexibility of LED lights could speak more to the aesthetic parts in a space, no matter if it's interior, exterior or landscape lighting."
The SOURCE Awards competition, established in 1977, focuses on furthering the understanding, knowledge and function of lighting as a primary element in design. Designed to recognize and honor the bright future of the lighting design industry, the awards are part of Cooper Lighting's commitment to building the pipeline of lighting design talent. 

The SOURCE Awards are open to students who use Cooper Lighting's lighting fixtures and controls products in a conceptual interior or exterior lighting design. University students studying architecture, design, engineering or related disciplines are invited to enter.
For more information about how to enter, please visit our SOURCE Lighting Education Center.