SOURCE Awards Winner: Amy Laughead-Riese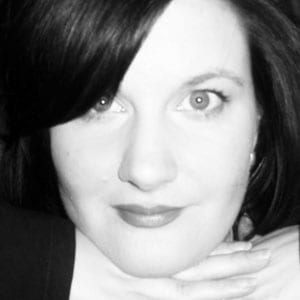 Winning one SOURCE Award takes creative, inspired lighting design, but winning two is a rare achievement. Amy Laughead-Riese did just that when she won SOURCE Awards in consecutive years, while she was a graduate student in 1997 and again in 1998.
After graduating with a bachelor's degree in interior design from Miami University, Laughead-Riese went on to earn her master's degree at Virginia Tech. Both of her SOURCE Awards entries were projects she designed while she was a master's student in Virginia Tech's interior design program. Her research and thesis focused on the effect of illumination level on human proxemics behavior.
While launching her career following graduation, Laughead-Riese found that having won the SOURCE Award helped accelerate her job search.
"It helped initially when I was looking for my first position out of school," she said. "It helped having it on my resume for the initial job search."

After graduate school, Laughead-Riese lived in New York City and worked as a lighting designer. For 10 years, she directed lighting solutions for new store construction and remodels of Macy's and Bloomingdale's department stores.
For the past five years, Laughead-Riese has been the owner and principal lighting designer at 37 Volts Light Studio in Cincinnati, Ohio. Utilizing her foundation in retail, the company is known for crafting lighting designs that creatively balance design aesthetics against budget and energy efficiency demands for specialty stores, department stores, malls and outlet centers.
In past projects, Laughead-Riese primarily used Cooper Lighting's Metalux brand, particularly various 2x2 troffer lighting products. Additionally, she has experience using a selection of the Neo-Ray and RSA lines.
For current and new projects, she is geared toward LED technology, which accounts for more than 90 percent of the firm's lighting specifications. As LEDs continue to advance, Laughead-Riese said her firm is becoming particularly fascinated with color tuning along the white spectrum. She is specifically interested in being able to dial in the color temperature between 2,700K and 5,700K when tuning lighting to retail displays.
The SOURCE Awards competition, established in 1977, is open to all lighting designers, architects, engineers, professional designers and consultants who use Cooper Lighting's lighting fixtures in an interior or exterior design project. Students currently enrolled in any of these disciplines can also enter projects based on conceptual lighting designs utilizing Cooper Lighting's lighting fixtures.
The competition requires the primary and predominant use of any or all of Cooper Lighting's product lines. It also seeks a creative use of fixtures providing energy-efficient design solutions in addition to standard projects. Projects are judged on the blending of aesthetics, creative achievement and technical performance and the degree to which the lighting met project constraints and design concept goals.
Created to further the understanding, knowledge and function of lighting as a primary element in design, the SOURCE Awards competition has granted more than $600,000 to winners as well as industry-wide recognition for their efforts.

For more information about how to enter, please visit our SOURCE Lighting Education Center.